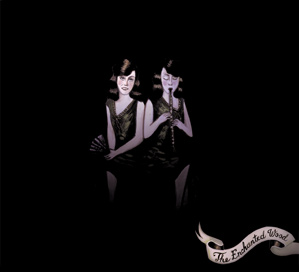 MONSTER PARADE (2012)
Nine songs of monstrosity, love and resentment.
Recorded by Michel Le Faou and Dudy Ruby, then aged like a fine vintage wine to obtain that illusive taste of yesteryear.
With: Julien Chevalier, Paul Loiseau, Leo88man, Pierre Marolleau.
Fordamage (Vincent Dupas, Anthony Fleury, Amélie Grosselin, Pierre Marolleau) play on The Phantom Creeps.
The Ugly Children Choir (Perrine Labat, Hélene Le Corre, Astrid Radigue, Laetitia Sheriff, Tim Bewlay, Julien Chevalier, Benoit Lauby, Paul Loiseau, Dudy Ruby) sing The Ogre at Midnight, Children of Solitude, Monster Parade.
Cover artwork by Cat the Cat. inner sleeve etchings by Perrine Labat.
Available on CD and LP.
Listen
.
Buy
.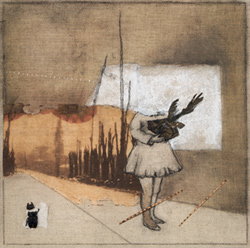 THE ENCHANTED WOOD (WOOD01)
Listen
9 tracks demo, recorded in August 2006 by Michel Le Faou. Initially distributed as a CD-R, it is now released on CD by Doryphore, with cover art by Perrine Labat.
The album can be ordered on the
Doryphore
website.